To hear your voice recording online, go to your book online (in read mode), click through your book, and then click the blue play button.
Make sure the volume on your computer is turned up.
For example:
https://www.storyjumper.com/book/index/33995066/The-Megasaurus#page/2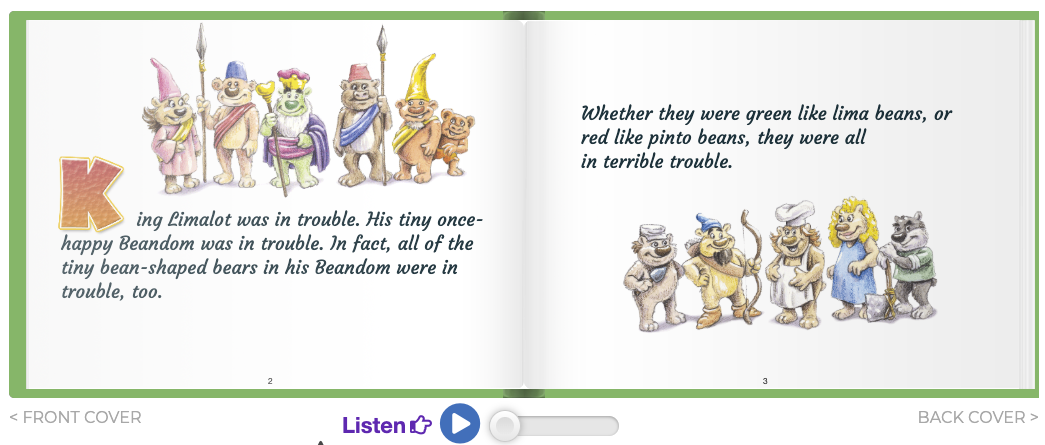 If you want to download a copy of your voice recording that you can keep, you can click the "BUY" button and get the audio book version of your book.